Customised residential hardwood flooring from International Sport Surfaces 
International Sports Flooring are experts in hardwood flooring, for all spaces, needs and sizes. We supply and install a variety of solid wood flooring for residential use to meet your design aesthetic, needs and budget. We work with you to customise your floors with the stains and finishes required to achieve the look you are seeking. Although based in Auckland we provide durable, high quality hardwood floor installation right across New Zealand.
All of the hardwood flooring options you are looking for
We proudly offers a wide range of flooring options including re-sanding, re-coating, tongue and groove, overlays, floating floors, particle board, parquet, and plywood.
Our finishes are durable and suit most timber types. We supply a variety of solid wood flooring including American oak, bamboo, maple and more. We can offer moisture cured polyurethane, water-based polyurethane, staining, bleaching and FIBA approved coating system. The result is a beautiful, safe, hard wearing and long lasting floor.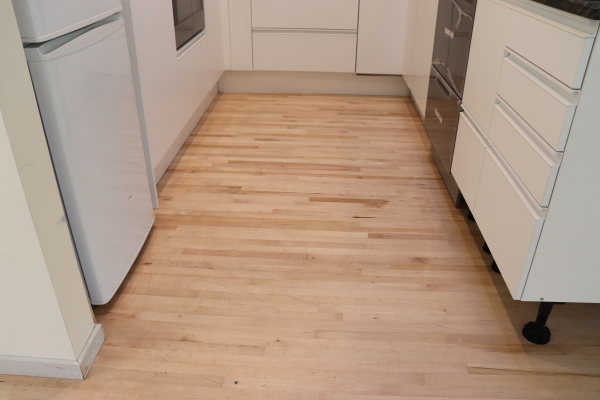 Wood Floor Sanding, Refinishing and Restoration
Do you have a worn out floor that needs new life? ISS can restore and refinish your existing floor at an affordable rate that won't break the budget. Damaged or scratched floors are no problem. Our flooring experts can repair areas before sanding and recoating. Choose from a variety of finishes to achieve the look you desire. Your old floor will look brand new!
Whitewashed
Whitewashed floors gives your space a unique new look it will lighten and brightening up your rooms.
Blonding the floor can make old mismatched boards gain a new uniform look.

International Sports Surfaces are New Zealand's leaders in quality wood floor installation and strives to provide the best gym flooring provider in the country. ISS boasts a wide range of projects from including sports court flooring, commercial gym flooring, outdoor basketball court construction and much more. If you need a floor, of any size for any space, call us today.